Discover the Gleason Difference
Make your dream backyard a reality with help from the dedicated professionals at A. Gleason Landscape Supplies & Services Inc. From our exceptional custom designed natural stone hardscapes and landscapes, to our quality mulch installation and lawn care, you will find all the services you need at the prices you will appreciate.
Neighbor Recommended Since 1988
Located in Gibsonia, PA Serving the North Hills and surrounding Areas of Pittsburgh, PA
From natural stone patios to water and fire features, we have the knowledge and skillset for a fresh design and installation or repair of existing work.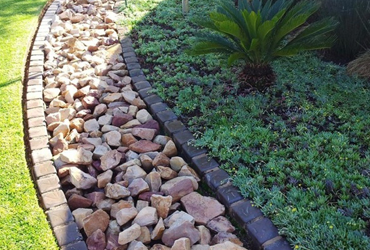 Experienced in providing quality French Drains, keeping water heading where it needs to go, away from your home.
The best in mulch materials along with professional mulch installation techniques to make sure your yard looks beautiful.
Our Spring and Fall Cleanup visits will ensure your landscape is always looking its best.
We provide complete grounds management services for homeowners, businesses, and schools.
We are your resource for mulch, topsoil, gravel, landscape boulders, barnstone and more. Whether you are another landscaping professional or a homeowner working on a DIY project, give us a call today.